Rentaload, a worldwide leader in onsite load bank solutions
Since our founding in 2015, Rentaload has been driven by a vision that load bank testing services and commissioning can be better. By relying on innovative technology and our employee expertise, we bring value and save time for our clients.
We strive to be active partners in solving problems, by paying close attention to our customer needs, and offering support at every step of each project.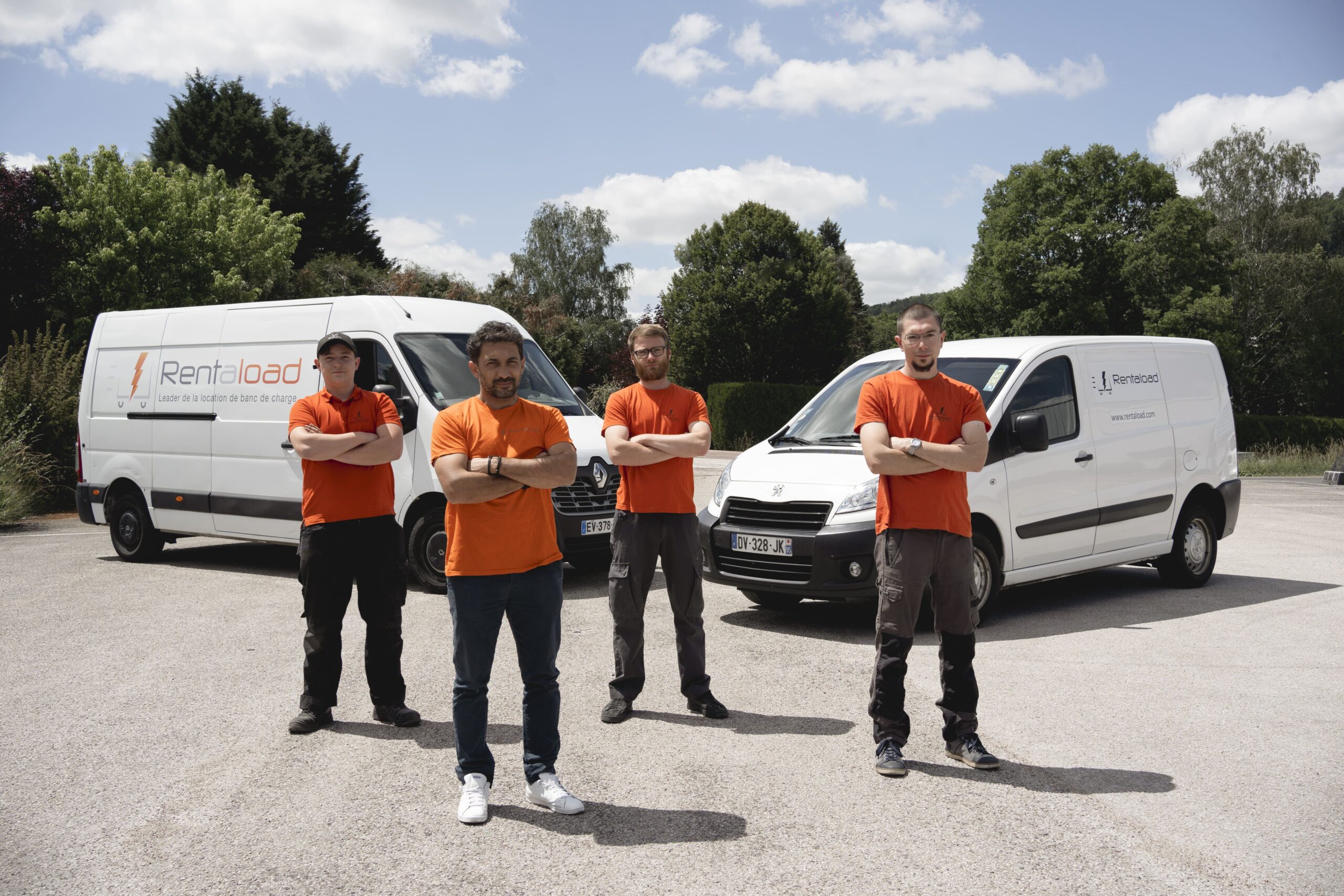 Our mission
At Rentaload, we are committed to being your solutions partner. We provide innovative and cost-effective load bank testing and commissioning solutions, with a focus on premium service, ethical practices, and sustainability. We pride ourselves on long-standing customer relationships and building our competitive positions to create market leadership.
Our vision
To provide our clients throughout the world with outstanding testing and commissioning services.
Our values
Care – Customer care, with an ethical and sustainable approach, is our daily focus.
Innovation – We learn from our failures and our successes, using technology and our people to always stay one step ahead.
Collaboration – Being flexible and creative together with our customers, no matter how large or small, to build solutions.
Entrepreneurial approach – Passion and determination drives us to invest for growth and succes
Our difference
Innovation – We offer equipment and expertise that sets us apart from others. Our dedicated load banks are designed to facilitate ease of use, meet high standards of performance and quality, and provide real-time data. Our SMART approach allows our customers to monitor, record, and operate remotely with unparalleled levels of service and support.
Turnkey Services – Our teams and products are geared to deliver complete solutions to our customers. Whatever the scope, we are available to support our customers from the initial inquiry to project completion.
Custom Solutions – We provide tailored customer support for each project. Our teams are capable of on-site assistance if needed, and we offer technical phone support 24 hours a day, 7 days a week.
A Global Presence – With headquarters in Lyon, France, and subsidiaries in five different countries, Rentaload can quickly and efficiently deliver customized solutions to customers all over Europe and North America. In addition, we are proud to operate five different storage locations and partner with two different manufacturing sites. With a mindset geared toward growth, we are constantly looking to expand our operations around the world to better serve our customers.
Leadership – As an industry leader in technology and service, we have always kept the startup spirit that has made us successful. Our mindset, attitude, and approach drive a positive work environment, and inspiration and enthusiasm for our innovative designs. With constant development initiatives, and our fleet of more than 1,500 SMART load banks, we remain at the forefront of the industry.
Our history
Founded in 2015 in Lyon, France, our original team consisted of three employees, each focused on creating a legacy of hard work and success. Our footprint within Europe expanded quickly during the past seven years and stretched to North America in 2023. Rentaload has progressively specialized in serving the data center industry, particularly in « IST commissioning » tests, while simultaneously expanding our service offering in the nuclear, military, and renewable energy sectors among others.

Our people
From our administrative staff to our technical experts, engineers and technicians, our growing team is the key to our success. With shared values and a spirit of enthusiasm, we are passionate about what we do.
Rentaload USA is a proud subsidiary of the Telema Group, the world's largest manufacturer of electrical power resistors for the industrial and railway markets.
Since its founding in 1975, Telema has dedicated its resources, personnel, and investment in the technical improvement of its products and the satisfaction of its customers. Rentaload USA continues this tradition in the twenty-first century with a relentless focus on improvement and service.

Rapid & full support Team
24/7 phone support and on-site technician response within 24 hours.
Guaranteed delivery times
Dedicated trucks for on-time delivery and pick-up
Guaranteed performance with service expertise
Proven experience and execution with more than 200 projects completed every year.
More efficient & valuable testing
Save up to 20% time thanks to networkable load banks and collect data.