TRAILER MOUNTED LOAD BANKS
Rentaload trailer-mounted resistive load banks range from 1000 kW to 3.5 MW and are networkable to 30MW plus. They are typically used for black start testing, long run tests, and component and generator testing.
All of our trailer mounted load banks are equipped with modern software which offers monitoring capabilities with recording & remote-control options. These features allow users to make informed decisions based on accurate data and real-world conditions.
Our products are specifically designed for data centers, renewable energy, generator, component and utility testing. Rentaload trailer-mounted load banks can be used in many types of environments, from generator and UPS test sites, to large data center and utility power test sites.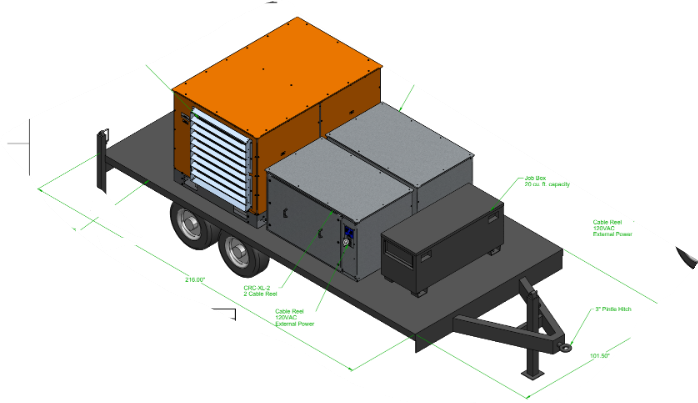 The differentiating elements of our trailer mounted load banks
Impact shipping base eliminates the need for pallets or cages
Local or remote control, and fully networkable
Single operating system across all sizes
Full fleet 2022 or newer
Made in USA
Cable réels provided on all trailer-mounted units
Up to 3500kW in a single unit
Units can be removed from trailer to build up to 10.5MW on a single semi trailer
Rapid & full support Team
24/7 phone support and on-site technician response within 24 hours.
Guaranteed delivery times
Dedicated trucks for on-time delivery and pick-up
Guaranteed performance with service expertise
Proven experience and execution with more than 200 projects completed every year.
More efficient & valuable testing
Save up to 20% time thanks to networkable load banks and collect data.