Rentaload launch in the USA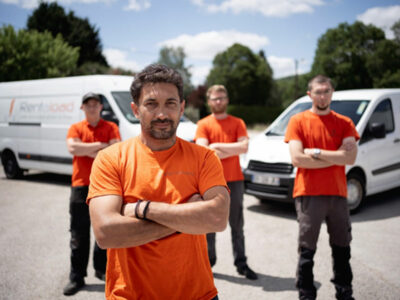 Data Center Commissioning: Rentaload expands its load bank rental operations into North America
Indianapolis, USA – May 2, 2023.
Backed by strong double-digit growth in Europe and successful customer relationships, Rentaload – load bank rental leader in Europe – expands its worldwide presence by launching operations in North America, June 1st, 2023.
Beginning June 1st, 2023, Rentaload will offer load bank rentals and services, with products specifically designed for the US market and manufactured in Pittsburgh, PA. USA. Rentaload USA will offer a wide range of networkable load banks for rental, from 100 kW to 3.5 MW. This range is composed of floor standing portable load banks, resistive trailer mounted load banks, and specialty load banks such as resistive/reactive, medium voltage, DC, 400HZ and site load correction. Thanks to fine Delta T management features, Rentaload load banks can accurately simulate the behavior of an IT server both electrically and thermally.
Rentaload USA will provide smart commissioning equipment, thanks to interconnected "plug and play" load banks, which create a « smart and networkable » grid that provides valuable real time data to users. All load banks can be mixed and matched, and run individually or as a group, depending on customer requirements. This is facilitated through the use of proprietary supervision software.
"Smart task automation and manipulation-free tests can save up to 20% time during the testing phase. It also ensures reliable test results with precise data collection providing a valuable electrical test report of the data center that can be integrated into the global commissioning process." Jordane Angot, Marketing Manager said.
How Rentaload reduces data center financial risks linked to power supply failures.
Uptime Institute's Global Datacenter Survey reports that power resiliency issue is the number one issue to address in 2023. A quarter of the 800 data center owners and operators reported that their last outage cost more than US$1 million in 2022. This growing cost over the years highlights the imperative necessity to invest in IST commissioning to prevent backup power system failures in cooling systems, uninterruptible power supply, transfer switches, or generators.
IST commissioning processes have been optimized over the years and the testing phase can now be reduced by 20% thanks to experiential learning and improved load banks technical specifications.
To minimize time and resources during testing, datacenter operators must secure four key points:
Use load banks designed for the datacenter that will properly simulate high density servers in real operating conditions with ATS electrical redundancy test solutions.
Ensure proper simulation of air conditioning by recreating real operating conditions, and measuring and recording with accurate delta T management, temperature sensors, and white room 3D visualization.
Use connected load banks that enable remote operation without the need for single piece manipulation.
Use experienced and responsive local teams, which can quickly mobilize load banks and reschedule logistics according to changes in project scope.
How Rentaload designs commissioning to reduce its ecological impact.
IST commissioning has a role to play in the reliability and sustainability of data centers. Reducing the ecological impact of commissioning begins with controlling the global environmental footprint of load banks. To optimize an environmentally friendly design, carbon impact in the form of water consumption and/or raw material extraction is an important consideration which begins with a cradle-to-grave analysis of the load bank. Sourcing recycled materials and having a full circular economy approach will help reduce the impact of building the product as well as the operating and the end-of-life effects. The business model can also have a strong positive or negative impact. Choosing to buy or to rent a load bank for commissioning has a direct effect on amortization of the "environmental costs". Renting helps maximize the usage rate of load bank fleets by avoiding dormant stock and by eliminating recurring supply chain issues. Finally, the amortization of the environmental cost should be maximized by extending the life of a load bank through good maintenance and upfitting.
Damien GIROUD, new Managing Director to strengthen RENTALOAD subsidiaries in EUROPE and NORTH AMERICA.
Rentaload announces the nomination of Damien Giroud as Managing Director. In his new position, he is in charge of managing Rentaload load bank rental activity and associated services. A primary objective is to deploy Rentaload smart load bank fleet and commissioning expertise in Europe and North America.
Mr Giroud has 25 years of experience with major players in the datacenter electrical, dealing with cooling and software critical infrastructures, managing sales teams, and dealing with customer requirements. Rentaload will benefit from Mr. Giroud's experience thereby accelerating its business growth and bringing more environmental drivers in daily operations:
"joining the Rentaload team is a real cure of youth, and a very exciting challenge. It's like, jumping from a cruise liner in Caribbean waters, to an American's cup yacht in the Southern Ocean, where each decision can have an immediate impact." Damien Giroud said.
About Rentaload: we are the largest provider of on-site load banks in data center white rooms and associated services in the world since 2015. Rentaload offers optimized commissioning solutions for Data Centers thanks to its range of connected load banks (from 6 kW to several MW). Rentaload's success is based on the implementation of SMART solutions: "plug and play" load banks, remote control thanks to supervision software, and valuable recording of electrical and temperature data. Rentaload also provides delivery, installation, on-site training and/or on-site engineers and connectivity options anywhere in Europe and North America.
US Press contact:
Fred Schulkers – Director of Operations
@ : fred.schulkers@rentaload.com
T : +1.859-727-5054
Europe Press contact:
Jordane Angot – Marketing Manager
@ : jordane.angot@rentaload.com
T : +33 (0)3 80 96 20 35
Partager l'article