Testimonial Global Switch France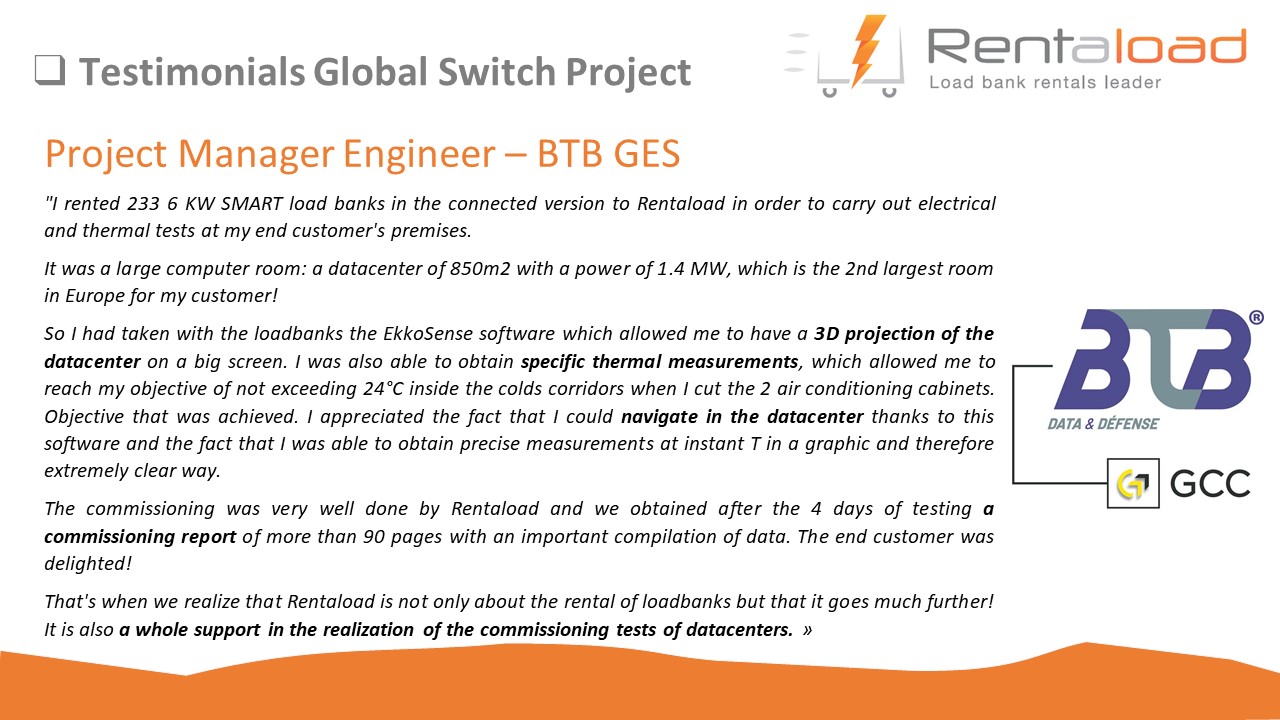 Project Manager Engineer – BTB GES
« I rented 233 6 KW SMART load banks in the connected version to Rentaload in order to carry out electrical and thermal tests at my end customer's premises.
It was a large computer room: a datacenter of 850m2 with a power of 1.4 MW, which is the 2nd largest room in Europe for my customer!
So I had taken with the loadbanks the EkkoSense software which allowed me to have a 3D projection of the datacenter on a big screen. I was also able to obtain specific thermal measurements, which allowed me to reach my objective of not exceeding 24°C inside the colds corridors when I cut the 2 air conditioning cabinets. Objective that was achieved. I appreciated the fact that I could navigate in the datacenter thanks to this software and the fact that I was able to obtain precise measurements at instant T in a graphic and therefore extremely clear way.
The commissioning was very well done by Rentaload and we obtained after the 4 days of testing a commissioning report of more than 90 pages with an important compilation of data. The end customer was delighted!
That's when we realize that Rentaload is not only about the rental of loadbanks but that it goes much further! It is also a whole support in the realization of the commissioning tests of datacenters. »
Partager l'article