Testimonial projet Data4 DC14 France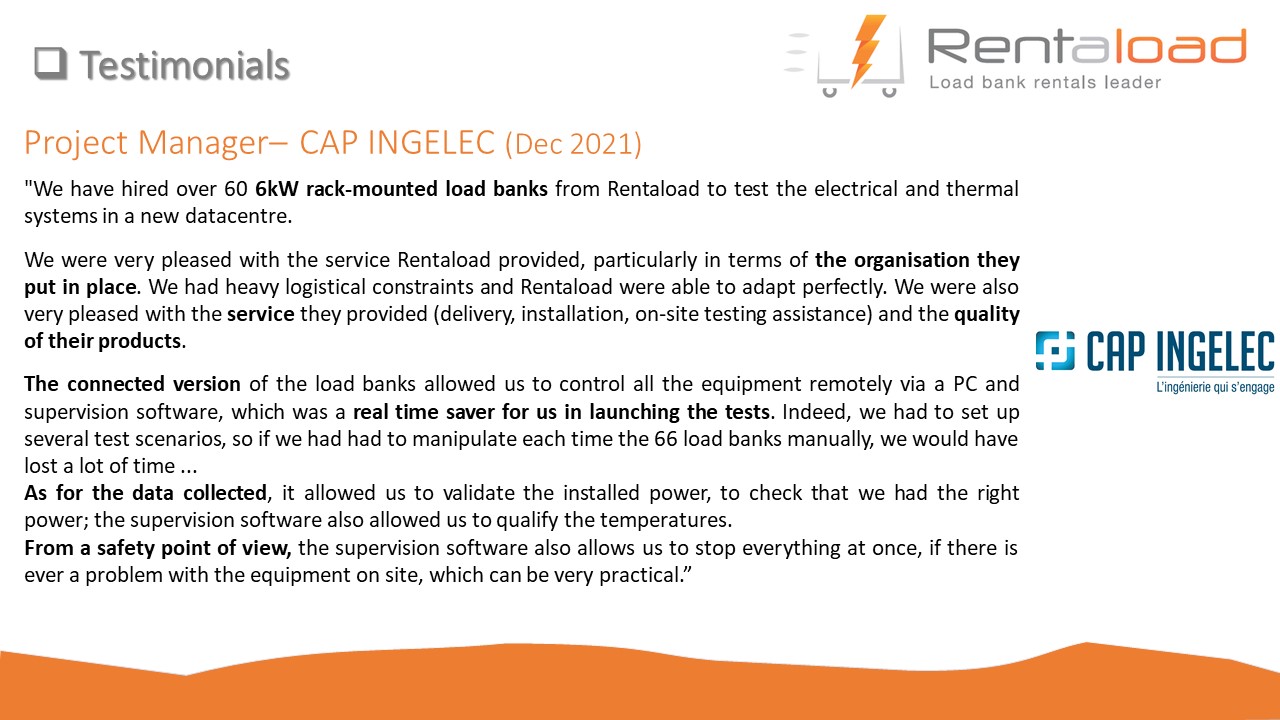 Project Manager– CAP INGELEC (Dec 2021)
« We have hired over 60 6kW rack-mounted load banks from Rentaload to test the electrical and thermal systems in a new datacentre.
We were very pleased with the service Rentaload provided, particularly in terms of the organisation they put in place. We had heavy logistical constraints and Rentaload were able to adapt perfectly. We were also very pleased with the service they provided (delivery, installation, on-site testing assistance) and the quality of their products.
The connected version of the load banks allowed us to control all the equipment remotely via a PC and supervision software, which was a real time saver for us in launching the tests. Indeed, we had to set up several test scenarios, so if we had had to manipulate each time the 66 load banks manually, we would have lost a lot of time …
As for the data collected, it allowed us to validate the installed power, to check that we had the right power; the supervision software also allowed us to qualify the temperatures. 
From a safety point of view, the supervision software also allows us to stop everything at once, if there is ever a problem with the equipment on site, which can be very practical."
Partager l'article