Testimonial projet equinix PA9 France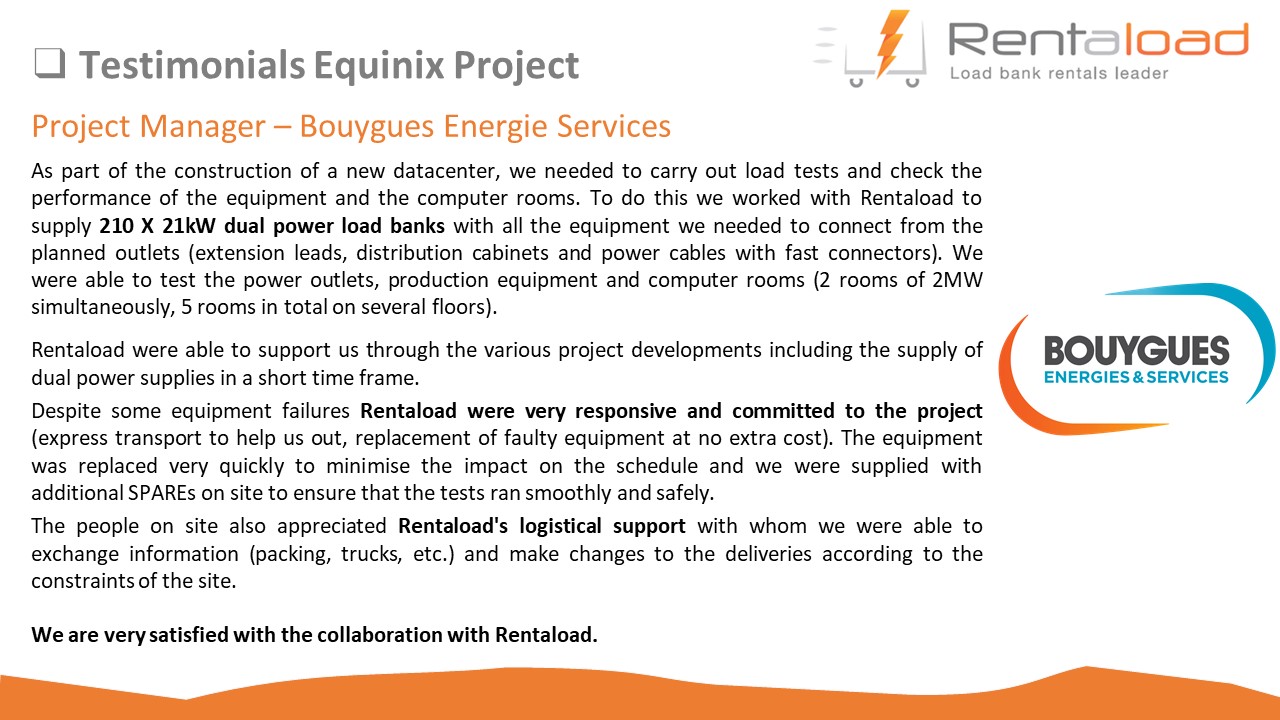 Project Manager – Bouygues Energie Services
As part of the construction of a new datacenter, we needed to carry out load tests and check the performance of the equipment and the computer rooms. To do this we worked with Rentaload to supply 210 X 21kW dual power load banks with all the equipment we needed to connect from the planned outlets (extension leads, distribution cabinets and power cables with fast connectors). We were able to test the power outlets, production equipment and computer rooms (2 rooms of 2MW simultaneously, 5 rooms in total on several floors).
Rentaload were able to support us through the various project developments including the supply of dual power supplies in a short time frame.
Despite some equipment failures Rentaload were very responsive and committed to the project (express transport to help us out, replacement of faulty equipment at no extra cost). The equipment was replaced very quickly to minimise the impact on the schedule and we were supplied with additional SPAREs on site to ensure that the tests ran smoothly and safely.
The people on site also appreciated Rentaload's logistical support with whom we were able to exchange information (packing, trucks, etc.) and make changes to the deliveries according to the constraints of the site.
We are very satisfied with the collaboration with Rentaload.
Partager l'article